Aschheim / Regensburg – 01.08.2022 – PRECOGIT, based in Regensburg, focuses on conceptual design, development, implementation and integration of SAP solutions for the brewing and beverage industry. The company was founded at the end of 2021 by Christian Gradt and Dr Michael Eberhard. For the development of a template under the keyword "#BrauereiDerZukunft", PRECOGIT has entered into a partnership with the Munich-based SAP Gold Partner CONSILIO.
CONSILIO is, among other things, an SAP specialist in the area of production planning PP as well as PP/DS and has in-depth industry know-how in the process industry in this area. Therefore, CONSILIO's experts will initially support the partner PRECOGIT primarily in the field of planning tasks for brew and tank planning. CONSILIO is also a development partner of SAP SE in the field of tank planning. In addition, the Munich-based company helps PRECOGIT to incorporate the latest technologies. For example, the Munich-based company is taking on the challenging task of implementing the Digital Manufacturing Cloud (DMC) for staff scheduling in the bottling area.
At drinktec 2022 in Munich (12 to 16 September 2022), the world's leading trade fair for beverage and liquid food technology, PRECOGIT and CONSILIO will present the initial progress of their collaboration at the joint stand (A3, 281) under the title "#DenkBar".
At the stand, interested visitors will find showcases that interactively illustrate the virtual production of beer and the planning of fermentation and storage tanks, as well as the associated logistics processes for raw materials and supplies, based on a virtual production plant. The keyword here is the digital twin of a brewery.
To round off an exhausting visit to the fair, the two companies have another treat to offer: Every day of the trade fair, SAP users and IT decision-makers from the participating companies are invited to enjoy a glass of home-brewed PRECOGIT Wies or PRECOGIT Hell at the stand from 5:24 p.m. to ring in the end of the day.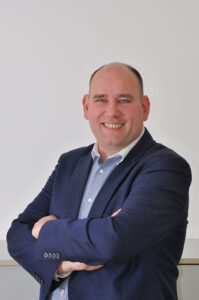 "With CONSILIO, we are pleased to have a proven expert at our side who supports us in terms of planning both with classic tools such as PP and PP/DS as well as brand new technologies such as the Digital Manufacturing Cloud," emphasises Christian Gradt, founder and Managing Director of PRECOGIT GmbH.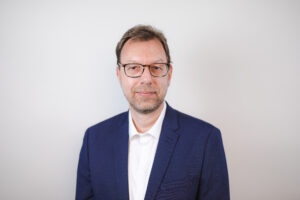 "PRECOGIT combines in-depth knowledge of the brewing and beverage industry with SAP expertise and thus lifts the mostly still analogue processes with their innovative ideas into the digital world. We are proud of the trust placed in us and look forward to working with them," emphasises Bernd Kotulla, Solution Architect, CONSILIO GmbH.