PRECOGIT GmbH was founded in October 2021 by Dr Michael Eberhard and Christian Gradt. The aim is to reduce consulting costs and implementation time with forward-thinking solutions based on SAP technology.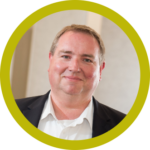 Dr Michael Eberhard
Doctor of brewing and beverage technology with over 15 years of experience in the digitalisation of the food and beverage industry.
His experience is based, among other things, on the management of large-scale projects for the introduction of manufacturing execution systems, as well as accompanying management and process consulting.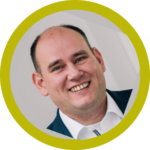 Christian Gradt
Diplom-Wirtschaftsinformatiker (FH) with over 15 years of experience in SAP technology. Certified SAP consultant for SAP Warehouse Management (WM).
Lecturer for special tasks at the University of Applied Sciences Würzburg-Schweinfurt (FH-WS) at the Faculty of Industrial Engineering, Department of Logistics.
IT Service Management Expert and Management Consultant (ITIL Expert v3, ISO20000) for consulting and implementation of service management processes in IT organisations. Internal auditor for ISO20000 according to ISO19011.