PRECOGIT relies on stable partnerships with companies that offer a complementary portfolio. Our knowledge and the skills of our partners make us a strong partner in the market.
smarter accompanies companies into the future
As a young, dynamic company, smarter stands for holistic and sustainable optimisation and design along the value stream of the food and beverage industry. Our focus is on brewing and beverage technology as well as corresponding companies.
We find targeted and smart solutions to optimise your value stream and reduce waste.
Our experts in the areas of process optimisation, energy consulting, organisational development, transformation management, interim and project management and purchasing optimisation have many years of practical experience.
Our certified lead auditors actively support your company in the introduction and further development of various management systems.
In addition, through a sound systemic coaching approach, we also find solutions for the challenges of the everyday life of the people in the company.
Our passion lies in creating customised added value for our clients.
We open up new potentials!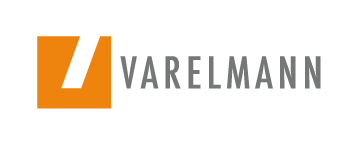 SAP experts right by your side
Varelmann supports medium-sized SAP customers as a service and consulting partner since 1999. Together with our customers and partners, we implement SAP solutions, we provide support in daily business through our AMS models, and we shoulder individual software developments.
With our knowledge and experience we offer targeted consulting services in the FMCG industry. We accompany our partners entirely, to enable them to develop their full business potential by integrating optimal processes.
In addition to their technical know-how, our experts have allround-understanding for customer specific needs and always focus their energy on mutual success.
With our experience, competencies, and high-quality standards we are able to tackle every requirement the customers and partners have in their projects.